Ballet Workout with Irina Kapeli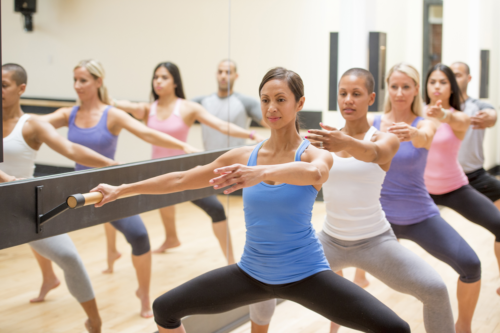 FInd out more about Irina here.

This is a class for adults who have never done Ballet before or have had a long break.   This class focuses on the exersise aspect of Ballet.  We focus on barre exersises and stretches and if time allows also practice various turns, spins and jumps in the centre.
This class is great for those who want to improve their posture, flexibiity and strength.  If you are taking other dance classes, Ballet Workout will help you improve coordination, as well as lines ( the way you look ) when you dance.
At the moment we do not have any space in the timetable to fit in this class.   However, please email us with show of interest and we may be able to fit it into the next block of classes.  As I have limited number of barres available, it will be very important that this course is booked in advance, as I only have 9 spaces 🙂
WHAT TO WEAR?
You don't need a leotard, just leggings/gym pants and a teeshirt. If you do not have ballet slippers, I recommend getting jazz shoes as they are a lot more versatile and can be used for other dance styles.  Otherwise, socks are ok, as long as you don't mind that they will get destroyed 🙂
Please read our Terms and Conditions.
Please feel free to contact Irina with any questions on 021 244 8952