Pilates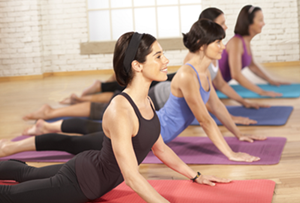 Welcome to Pilates with Irina!
These are casual classes and can be attended any time.
In these classes we will work on strengthening and toning our muscles, improving posture, flexibility and joint mobility. These are general workout classes and will target your arms, legs, back and abs.  Sometimes we will also use Exercise Resistance Bands.  If you have old injuries and need help strengthening specific areas, or you want to progress faster with a personalized program, I recommend Private Lessons. You can attend those on your own or with a friend.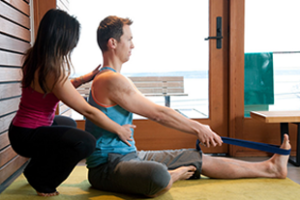 Not ready for private lessons and need more motivation? You can grab a concession card for 10 classes  ( valid for 3 months) and focus on group classes.
These classes are not only a nice workout but also a great get away from your usual routine!
By attending out classes you agree to our Terms and Conditions. Please read them carefully.
Please bring:
A mat (if you have a yoga mat, you would need 2, as they are too thin), 6-10mm thick mats are the best.
A bottle of water
Socks are recommended
Small towel on a hot day
Please note that these are general group classes and are not suitable for people with serious injuries or pregnant women. If you are in doubt, please contact your doctor for advise before attending, I do not have MEDICAL education and cannot give you MEDICAL advise.  If you would like to work on specific issues I recommend one on one lessons, which I am also available for.