Salsa Rueda de Casino Style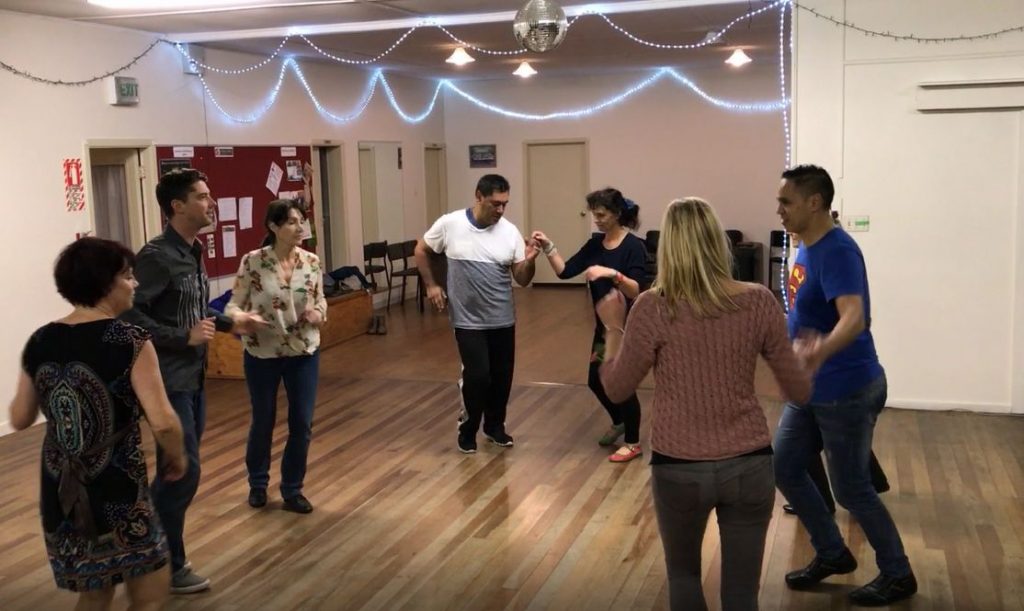 Welcome to Rueda Casino for Adults with Rene!
By attending out classes you agree to our Terms and Conditions. Please read them carefully.
Join the New Zealand Salsa craze! Over the past 10 years, Salsa had become the most popular social dance style in New Zealand! It is fun and easy to learn.
Casino Rueda is a Cuban style of Salsa, danced in a circle with other couples. The leader will call a move that the rest of the participants would execute.  In some moves you will stay with your current partner, and in some, you will change to the next partner, sometimes changing 2 dance partners in one move!  The combinations are fun and interactive.  This style is very social and time flies by very quickly in this class!
The course will cover basic steps of salsa as well as lead and follow techniques to begin with, incorporating more complex turns and body movements as the course progresses covering Cuban styling tips for both men and ladies.
You can come alone or with your partner as we rotate couples in our classes.
What to wear:
Comfortable casual clothes
If you do not already have dance shoes, then we recommend flat shoes with smooth ( non-grip) sole.
We recommend to bring a bottle of water.
It is a partner dance, so don't forget a deodorant and a small towel on a hot day!
Videos
Take a quick sneak peek at one of our Intermediate Class