INTERMEDIATE Partner Dance Classes Concession Card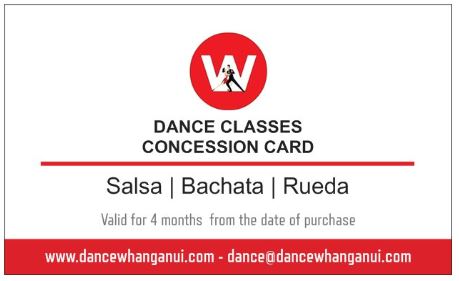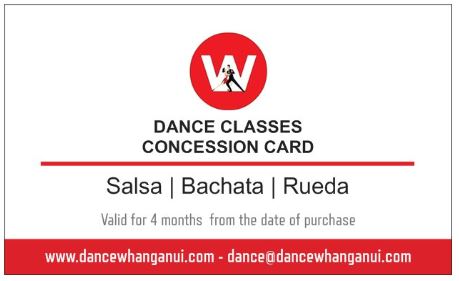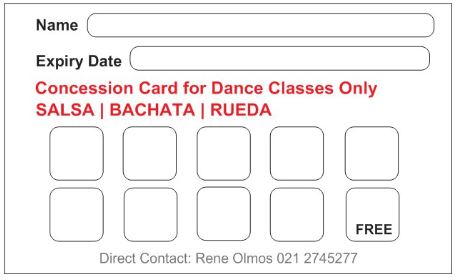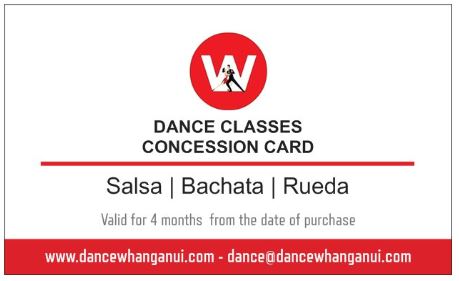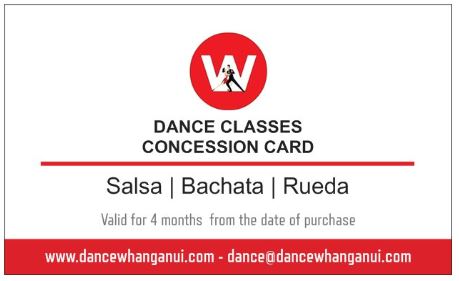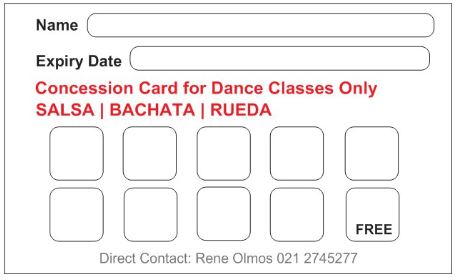 Are you looking for a bargain and flexibility?
Get 10 class card  for $100 and save $20!
By getting a Concession card you don't need to worry about missing a class, we only tick your card when you attend classes, this way you don't lose value.
Valid for 4 months from the date of purchase.
Valid for all Partner Dance classes Intermediate Level : Salsa | Bachata | Rueda
Please always check the timetable. If in doubt, please text to check 021 2745277 (Rene ) or 021 244 8952 ( Irina)